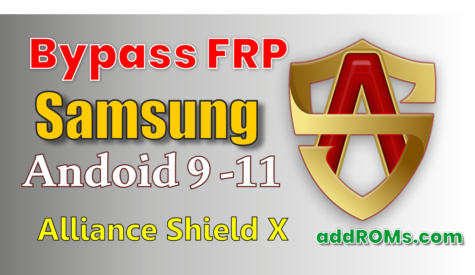 Alliance Shield X [App Manager]
News has broken out about a new Android app that will change the way you use your phone. Maybe forever.
The news is from an anonymous reliable source who was able to get his hands on this before it went public. He said that he wants to remain anonymous for obvious reasons, as any person who manages to get their hands on something like this might be in serious danger.
The app is called Alliance Shield X and it can be downloaded from the Google Play Store for free. The first thing that you should note about it is that this will not replace your regular Android OS and you still need to use that as well, but we will let you know more about how this works below.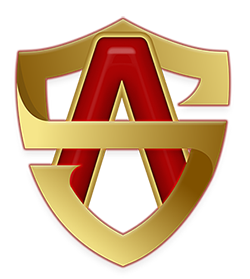 Alliance Shield X
The app works by pushing all of your notifications to the background, so you can still get them but they will be less intrusive. There is nothing worse than having an important text or email and then getting bombarded with a ton of other news and updates that only distract you from what you were doing.
This new update seems to just be an updated version of the old one, but this one has a special feature that you need to know about. There are three different modes in the app, including Power Management Mode which will let you turn off all notifications except for calls and alarms. You can also turn on Battery Saver mode which will restrict data usage automatically when your battery is running low.
The downside to all of this is that you will need to actually install the app and set it up before it has any real effect on your phone. There is no way to know how long Alliance Shield has been working with other apps, but we can assume that they have been doing it for a while now.
Main Purpose of This App Here
By Restoring of apps from Samsung Account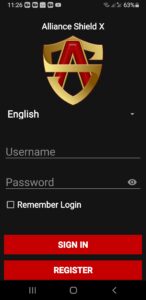 create an account on the App or sign in with the account if you already have Samsung Account Which is synced before other Samsung device,
By Restoring of apps from  install it with the S9 launcher from  Galaxy Store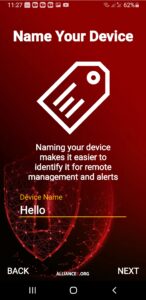 add any name of current device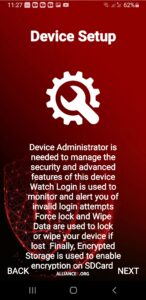 click on Next Next until you see the in the next picture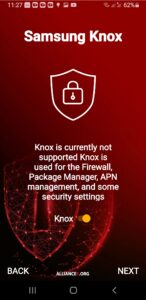 Enable the Knox and click Next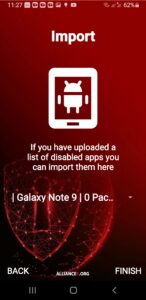 Click on Finish and you will see info tab in the next screen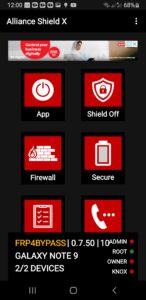 Tap on APP icon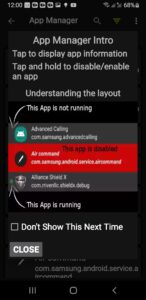 Tap on Close you will See apps list in App Manger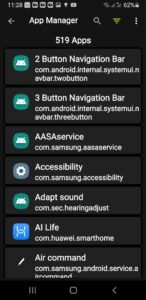 click on Search icon on top right  corner and Type "Service Mode" Now In the Search Result you will see Service mode "1st app" Click on it and
after clicking service Mode you will see app details screen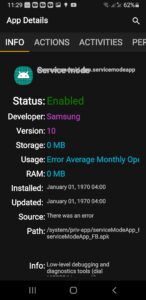 Now Tap on Activities on Top column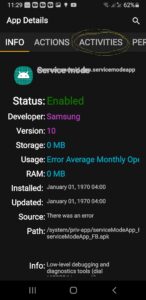 then you will see a list on activities scroll down and look for the 3rd Last option in the list "Service mode USB Settings"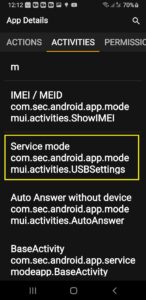 After that there will be a window showing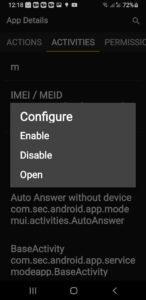 Now Tap on enable then tap on open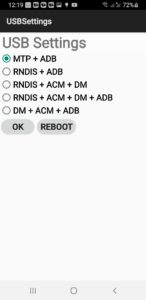 now Select "MTP+ ADB" you are now ready and your phone has USB debugging Enabled in it, now you can bypass FRP by any device tool or free software in "ADB  Mode"
Notes:
The article has no fact checking done, but the main points are still true. This is an extremely simplified version of what Alliance Shield X can do, there is much more to it that will be explained at a later date. The source of this article is from an anonymous reliable person who wanted to remain anonymous for reasons that will also you can follow the other article on it or YouTube videos
For more useful tips and tricks please follow my blog like and share addROMs.com addroms bypass
Conclusion:
Enroll your Android device with Alliance Shield X to keep it safe from malware, viruses and other malicious software. It's easy to do! Just go into the Google Play Store on your phone or tablet, search for "Alliance Shield X" and click install. Once installed, you can use our app manager service at any time by opening up the app directly from your home screen. You can also set notifications so that we notify you of new updates as they happen without having to constantly check the app ourselves! By enrolling now, you are protecting yourself against cyber-attacks not just today but in years to come.