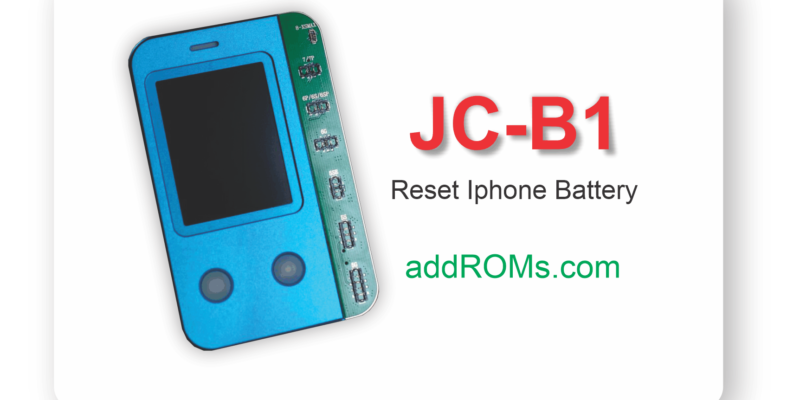 Reset iPhone Battery, is it "OLD"? turn it to "NEW" and no one or (software) can detect it
Reset iPhone Battery is it "OLD" turn it to "NEW" and no one can Check it, you can change the Battery health status, Manufacturer, Release date and time, at this step we can read the information saved on the battery "Chip" IC and can change battery information as desire anyone can say that he bought a phone with newly installed battery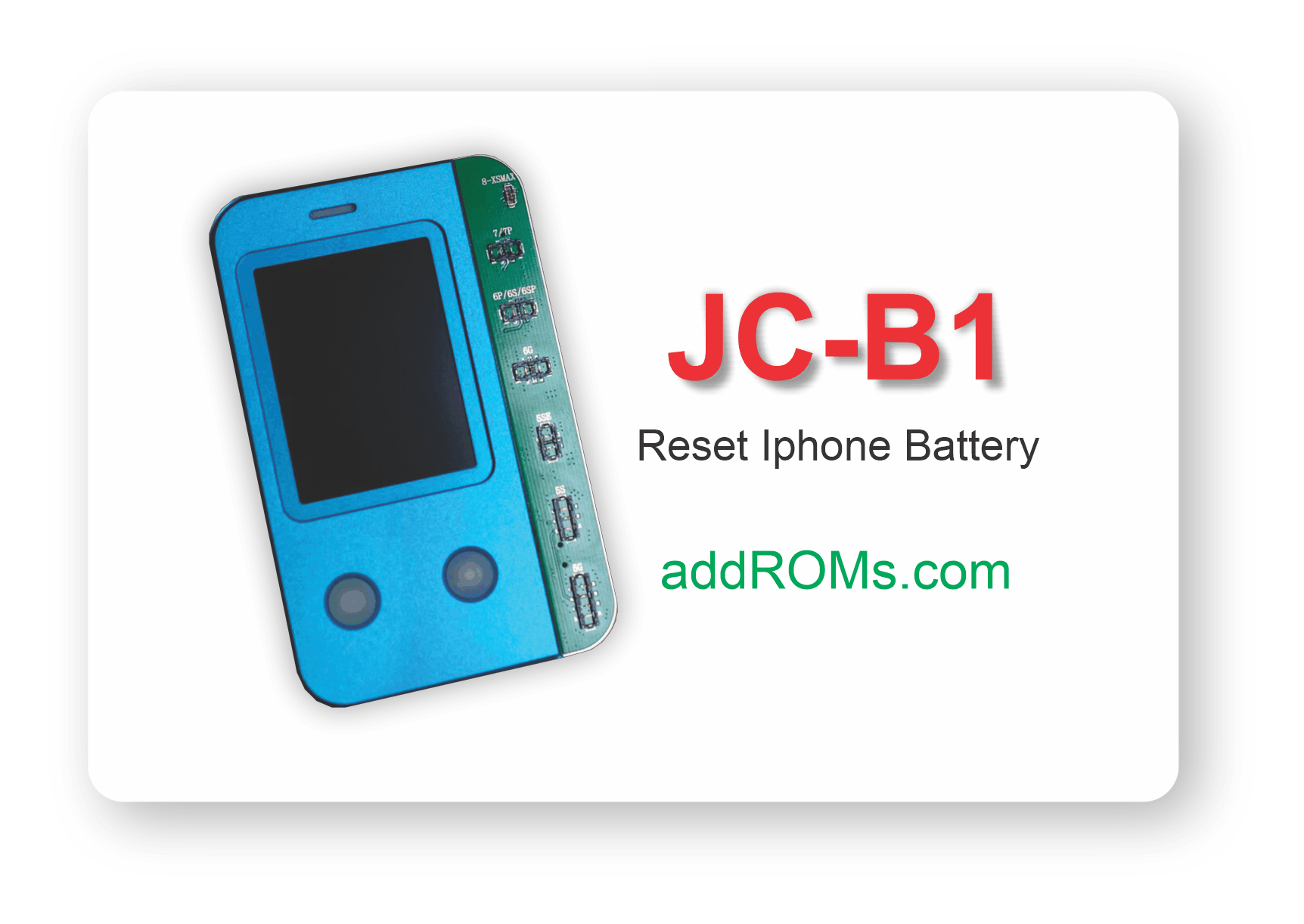 There are small microchips as Memory Chip in Tablet and iPhone batteries, these chips contain all information about the battery, ie battery usage history, this time it saves battery usage date depending on percentage, this uses an algorithm to access information of battery like percentage, health, and charge cycles. You can reset all these information with this device, this device available in the Chinese market and have these important functions that can be done with it.
It can change the number of Charging times as you want to show.
Also, can change the battery Health Value by percentage as your Desire.
Also change battery Serial No., need to copy old serial No., from an old or damaged battery and write it into the new battery, now not any software can detect that you have changed the battery
Change the battery manufacture date.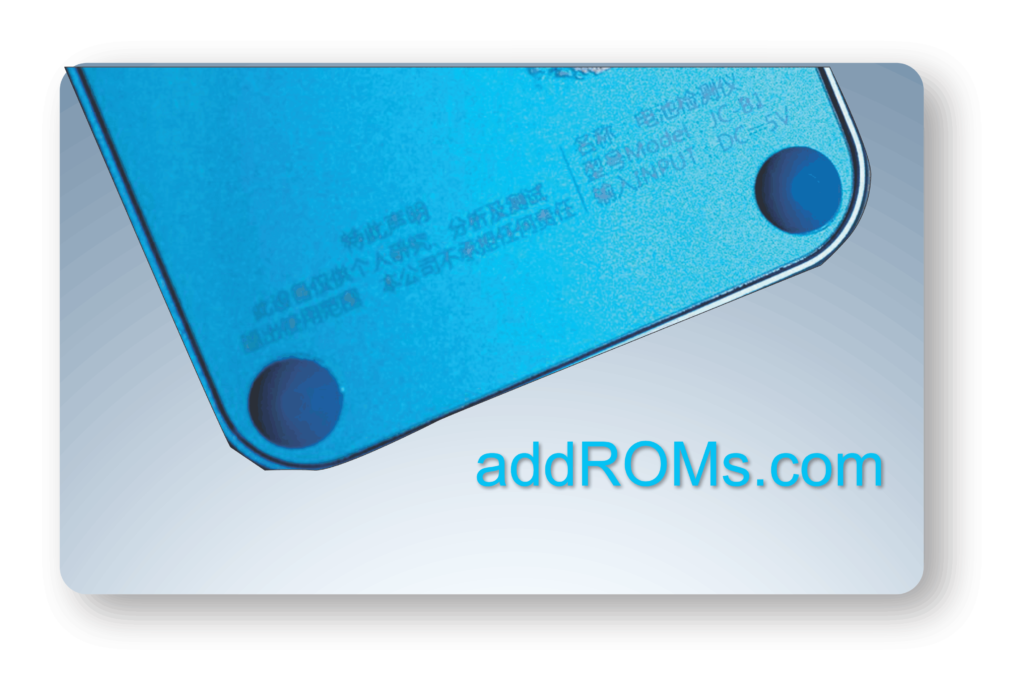 Special thing is that after you Modify the information of the new battery, any software will show you that is the original battery from the factory even the apple device itself is unable to identify that it is changed the battery, LOL
In the sense of the seller this is actually dishonesty, even if the buyer wants to check the battery status or overall condition of the Apple device, he won't able to evaluate that battery is changed or reprogramed information on it.
Model JC-B1.
There are the steps that you can manage to modify the information or reset the iPhone battery, with this device named JC-B1
Steps to Do:
A computer with installed software of JC-B1 Repair and tester, you can download this
Software from

JC B1 BATTERY TESTER REPAIR PROGRAMMER

or can search this name from google and can download that from there free

While opening JC-B1 Software Create an account there with your email and sign in to the account in Software.
You need to have a JC-B1 Device to Change/Modify the information of Battery
An original Charging wire or lightning cable to connect the PC.
Trial:
I got an iPhone with having a battery of 86% health status, and the date of manufacture on the iPhone shows itself
Now what to do next:
Step 1:
Find the correct Jack of JC-B1 to connect the battery on it. hold it firmly as you see the green light is blown up. means the battery has been connected on the JC-B1 successfully.
Step 2:
Open the software you installed before on your computer named "JC-B1 Repair and Tester", and then connect the lightning cable to your PC, the tester will lighten up and will show you that the battery has been connected and also show its original condition like health 87%, charge-cycles, Serial No., etc.
Step 3:
At this point on the software of JC-B1 click on open port, information will be shown, it'll take a bit longer for the 1st time, you will get Apple device name, also read-write operation button becomes green when the connection will be successful.
Step 4:
On successful connection click on Reading and wait a while all the information of battery will appear. At this point, you can modify, change, or manipulate all battery information as you want to keep it. I restated 790 to 69 charging cycles, health status changed to 100%, voila, and the manufacture date to 2021, after putting all necessary information click on writing button within the seconds JC-B1 beeps that's mean all information has been written to a new battery, WoW this battery in "like new" Now.
Now disconnect the battery from the tester and connect it to iPhone to check it on the phone or other available software like 3utools
Conclusion:
In the world of mobile phones, specially the iPhones it is very hard to evaluate the condition of the device it takes a lot of struggle to gain experience for testing these kinds of phones, these procedures can be fooled genuinely to anyone who buys, as you bought an iPhone from an unknows Stores or sources, you can just use these phones, not to get the situation of battery health or other information to get its proper condition, completely unable to believe, if the iPhone is working well forget about battery health, and condition. need more useful information about technology please visit our Blog