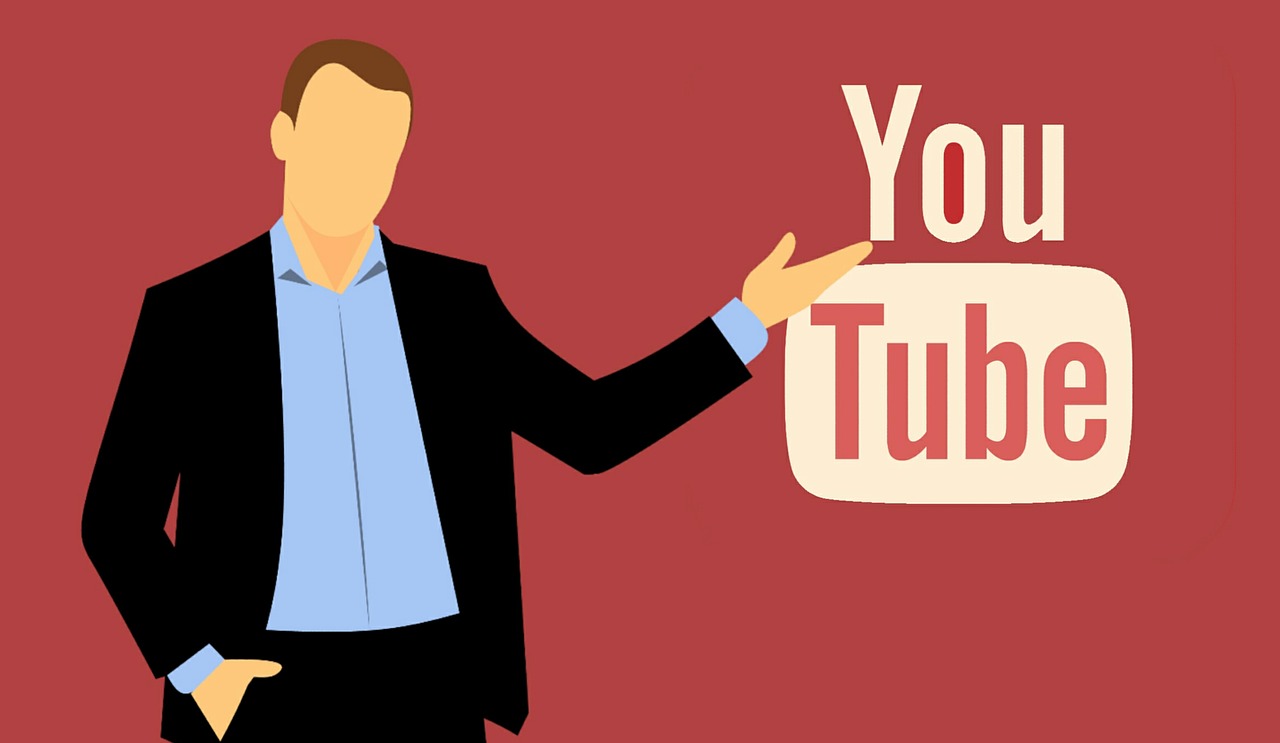 You're considering moving your business to YouTube in order to advertise it. Are you sure? It's a wonderful concept, given that 300 hours of video content are added to YouTube every minute, making it an excellent platform for building and expanding your business. YouTube channels enable you to boost your online visibility while also sharing your content with the globe. A website is a critical component of a YouTube channel. It serves as a hub for your material and also provides more information about your business and the person who manages it.
To aid you on this journey, we've included an overview of the essentials. How to get your YouTube business channel up and running, as well as how to develop an online presence to go along with it.
Begin with the fundamentals
The first step is to create your own business channel, which is straightforward to do thanks to YouTube's simplified process. You may begin the process of setting up your channel with only a few clicks. Here's how to begin a YouTube channel:
Log into YouTube and then click on the user icon in the top right corner.
To access your account's YouTube settings, click the gear icon.
Create an entirely new channel
Select "Use a business or other name" and type in your Brand name before clicking Create. If you don't already have a name or brand name, you can create one utilising a Google name generator.
Complete the section "About"
After establishing your online presence, you're undoubtedly wondering what you can do to ensure that your YouTube channels attract attention and new users. This requires you to establish a profile and a description for your channel. This is the first thing you'll see once your channel has been launched. This is where you may describe your brand and the types of content that viewers can expect from your channel. Additionally, this is an excellent time to provide links to your website and any other social media platforms that you use. This description will appear in several locations on your channel, so be sure to put your best foot forward when filling it out.
Understand your target and the type of information you intend to employ
Because you're developing a YouTube channel to advertise your personal business, you'll need a lot of source material and should be able to repurpose your video footage.
If you're developing a complex product and want to educate people about it, video tutorials may be the ideal solution. Do you wish to showcase your customers' good feedback? Testimonials may be the best route to go. Even better, combine the two. This manner, your channel will have a variety of different types of content to enjoy, which may appeal to a variety of different types of viewers.
When you're learning the steps to becoming a YouTuber, be sure to provide material that is relevant to your company's target audience. This is a highly effective inbound Youtube marketing method for attracting consumers to your brand. The more accurate information you can present your market, the more likely they are to conduct research on your business's products and services.
Share your initial (official) video
You've almost certainly conducted extensive research for your first video. There is also some practise if you already have a channel trailer. Now is the time to take the leap and declare "action."
After editing and recording your video, you can upload it to YouTube. Due to the fact that YouTube is reliant on video submissions, you'll notice an upload button at the top of the screen after logging in.
Fine-tune your search for the best results
When you upload a video to YouTube, you'll be prompted to add a title, a description, and tags. These are the necessary components for your video to appear in YouTube search results; consequently, do not skimp on them.
Similar to SEO for your website, YouTube has its own set of recommendations for optimising your content for search engines. Complete these fields to the best of your ability, using keywords to describe both your video and your business. A description and title that are keyword-rich (but not excessively so) can make a difference, and you'll learn what works best for your own movies as you go.
When content is optimised for YouTube's platform, it may also be optimised for other search engines. As a Google-owned property, YouTube is inextricably linked to the search engine behemoth. If you play your cards right, your films will rank highly on both YouTube and Google.
Maintain consistency
Make no assumptions about success if you intend to create a YouTube channel, submit one video, and then abandon the channel entirely. Creating a successful YouTube channel takes time and work. Additionally, viewers expect consistency from the networks they subscribe to. Following your initial YouTube video, ensure that you've scheduled your upcoming videos in advance.
Are you concerned about your ability to shoot a video every week or even every other week? There is no problem. Make a day of it and shoot many videos on your own schedule. Consistency is one of the most effective strategies for increasing the number of YouTube subscribers and viewers.